Folake kuye Huntoon of style pantry is a style icon to look out for in the world of fashion and styling. Her style is legit, I would not deny I have major closet envy. She's indeed a  style muse!
I particularly like how updated yet classic her everyday wardrobe is. I love that she has a classic style, but with an edgy twist. Whether it's a fitted dress or a palazzo pant, she knows how to look polished, but also turn heads. I really admire the way she easily incorporates prints, neutrals, and bright colors into her style. She's the perfect combination of chic meets pretty, and manages to always look pulled together in such an effortless way. Here are a few inspirations from style pantry to rock your wide leg pants to work.
Lawyer Inspired
Style pantry's look in  two word, "Boss Lady", this is very chic and work appropiate for a 9-5 woman. Classy vibe but with an edgy twist.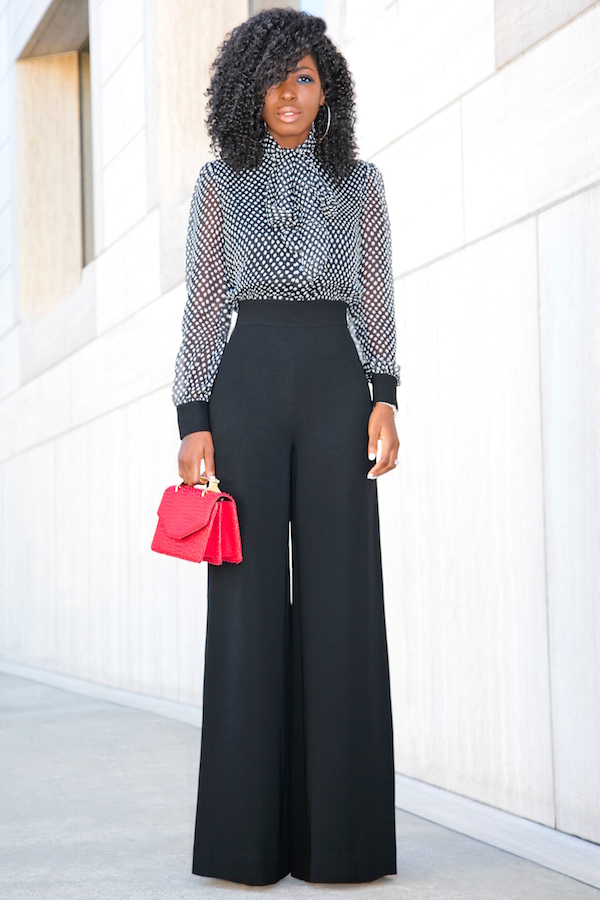 Pretty in Pink
Almost every woman loves pink, why do try on a pink wide leg pant to work on a monday with a patterned blouse?
TGIF vibe
If you are an ankara lover, then this look is perfect for you. You need to Incoporate the ankara into your friday smart causal.
Two Piece Outfit
Try on a two picece look, keep it simple with a black tailored blazer and kitten heels for a business meeting.
90's Classy Chic Look
90s look is a no brainer in this palazzo pants, Pair with a vintage blouse for a more oldie but classy and chic look.
Free Spirited/Boho Chic
If you are a maximalist or a boho kind of chic, you will totally love this look. Pair a white palazzo pants with a striped blouse that is not so tight on you. Accessorize with a western belt and colourful  bracelets.
Photo credit: Google images