One of our favourite retro trends is here to stay, Despite the pattern having a reputation for being twee or overly retro, there are ways to wear dots without looking like a child or a Minnie Mouse impersonator.
We're showing you how to rock polka dots without looking too cutesy because let's be honest: If wearing a polka dotted sneakers is wrong, we don't want to be right.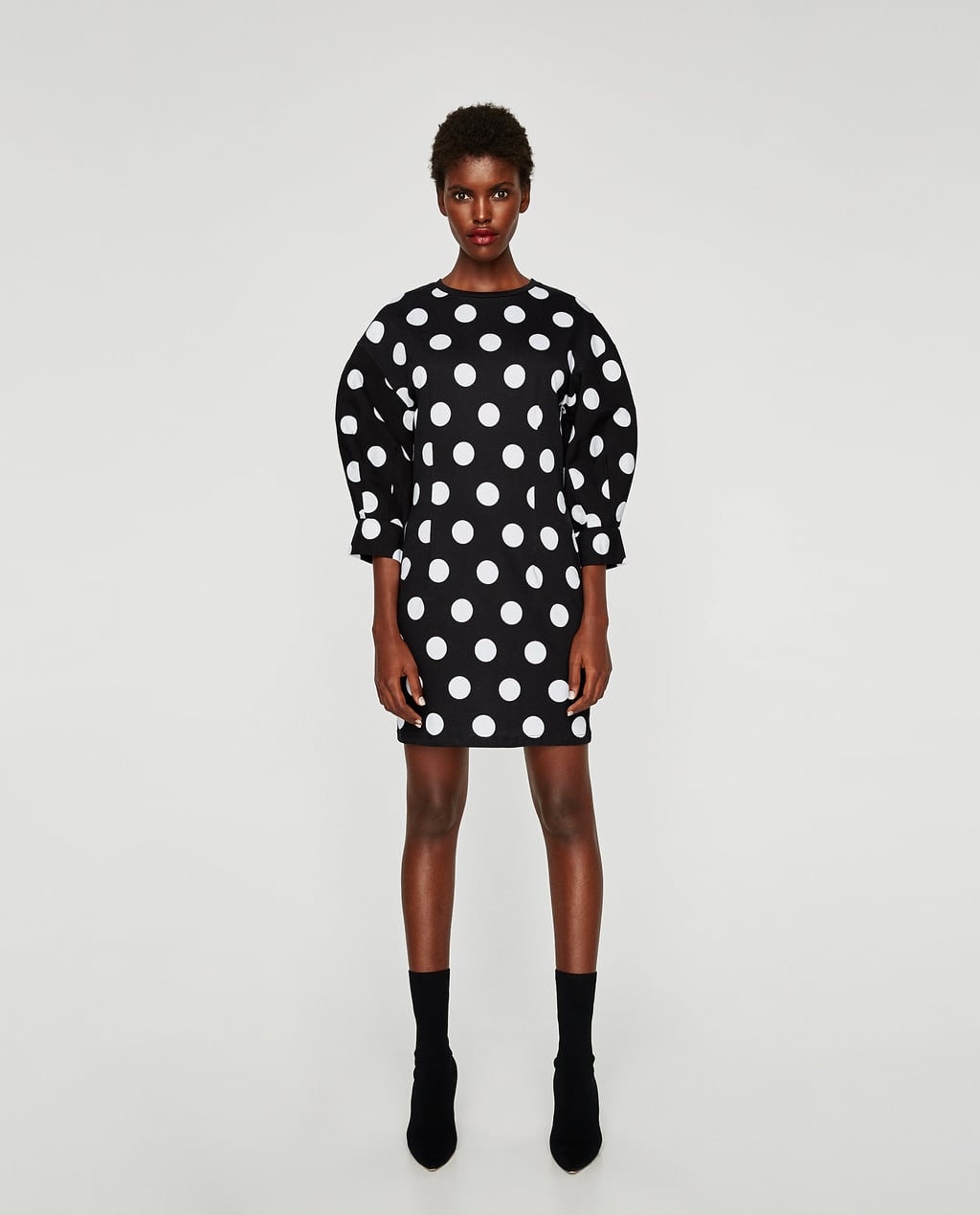 The Dream Dress
A flirty and feminine polka dot dream, this dusty blue dress  is a simple piece that has a lot of character. We love the delicate ruffle detailing on the neckline and hem which makes this mini dress sexy but perfect for a date night dinner.
Statement Skirt
Statement skirt in polka dot is one piece to dress up to church, it totally has that church vibe written all over it. Pair with a yellow or red blouse, boxy clutch and a pair of strappy heels for a sunday look.
Work Chic
Polka dot can be worn as a 9-5 outfit, throw on a loosed shirt with a pair of tailored pant for your business meeting .
 Vintage Look
You can wear a lace polka dot dress if you love the vintage look. pump shoes? yes please! You will look stunning at any social garthering.
 Bold Colour
Mix It With Bold Colour, you can wear your polka dot top with a yellow colour skirt, bold pink pants or loud colour blazer to brighten up your day
Overall
You can wear your t-shirt under your overall polka dot or you can wear your polka dot top under overall.
All Over Polka dot
Why not try an all round polka dot? You can wear all over polka dot outfit or you can mix big polka dot pattern with small one.
Mixing Patterns
You can mix floral pattern or striped with polka dot or any another pattern with it. Statement accessories will add glow to your mixed pattern.