To say that off-the-shoulder tops are just a trend is a big understatement. Their undeniable presence on the runway, red carpet and streets, has turned this style into a 2016 wardrobe must-have.  Whether they're worn casually with jeans and flats, or dressed up with a midi skirt and heels, off-the-shoulder tops are popping up at every occasion. Their versatile nature combined with that stunning neckline make them a winning style that you simply must try. Whether you're headed to brunch, dinner, or even a fashion show, here's everything you need to know to wear and style off-the-shoulder blouse.
1. Casual Off The Shoulder Tops
The unique neckline of this style cuts across the chest and upper arms to create bare shoulders. This flash of skin elongates the neck and creates a look that is both flirty and fun. Choose a style that is gathered with elastic at the neckline and that flows out over the bust. This relaxed style will provide a ruffled look that is perfect for daytime casual. Just remember to opt for a cropped version to avoid looking swamped in fabric. Pair with jeans or a skirt and open-toe sandals for a relaxed  vibe.
2. Evening Off The Shoulder Tops
Off-the-shoulder tops have been around for a long time, but they've never been as versatile as they are today. While the bohemian, peasant-style off-shoulder tops of the '70s still exist, a new breed of off-shoulder tops has also been born. Sleek, minimal and structured, they provide attractive contours and unique silhouettes.  Try a lengthed variety in a neutral colour  for a super sophisticated cocktail look.
3. Statement Off The Shoulder Tops
Look for styles that break the mould in the way of shape, fabric, colour and pattern. Pick from oversized bell sleeves, long tunics, bold stripes, or styles with matching pants to stand out in the style stakes.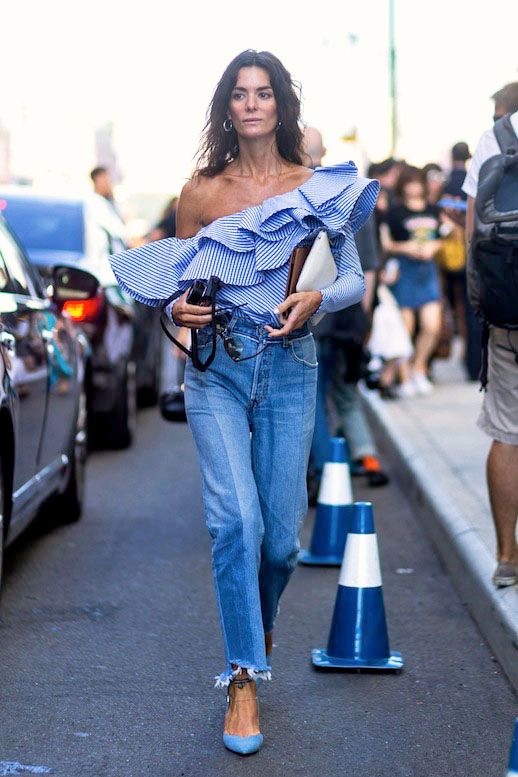 4. Bodysuit Off The Shoulder Tops
Cropped, flowy, off-the-shoulder tops can create a great relaxed look. Bodysuit off-shoulder tops are the perfect option for anyone looking for a sleek and polished version of this trend. Created like a leotard, these bodysuits smoothly against your body for a fitted look while all the style of a regular off-shoulder top. To nail this look, choose simple styles in comfortable stretch fabrics and pair with a killer pair of pants and heels.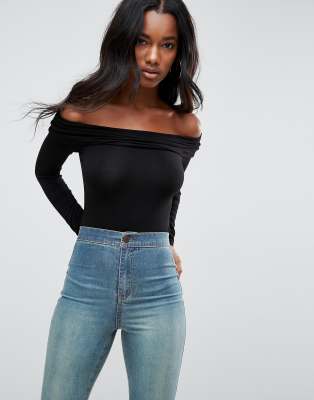 5. Cold Shoulder Tops
We love off-the-shoulder tops, but they're not always practical like anytimes when you need to raise your arms above your head!That's why it's always great to invest in a cold shoulder top as well. Cold shoulder tops are similar to off-shoulder tops except that they feature straps that are added to the style or full sleeves with cut-outs at the shoulders. The extra fabric of this style helps to support the top and anchor it in place. While the look may not be quite as striking as completely bare shoulders and neck, the graphic flashes of skin create a fashion-forward look, and the added straps allow for more innovation in the sleeve design. This style is perfect for anyone wanting to take this trend into a formal or business setting.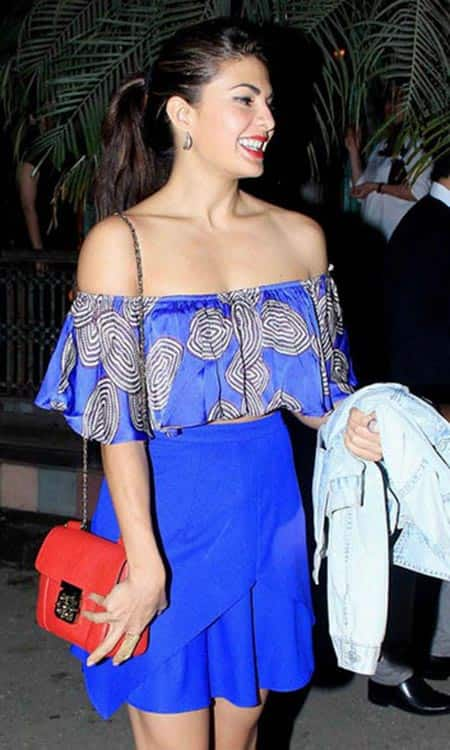 6. Accessorising Off The Shoulder Tops
The unique neckline of an off-the-shoulder top is what makes it a special piece of clothing. You should aim to accessorise around the neckline instead of over it. A thick fabric choker that matches your top is a great option as it adds to the graphic nature of the look. Bold, statement earrings can have a similar effect, offering decoration while keeping the chest area bare. For a more bohemian style, try layering short necklaces and adding a hat. If you're after a casual look, however, you can also simply accessorise with sunglasses, a watch and light bracelets. Finish your look with a clutch or small carry bag to avoid straps getting in the way of your top.
Photo credit: Google Images