Are you thinking of cute outfit ideas for the season? You are in the right place. 
Firstly, there is an outfit for several occasions and weather, and right now in Lagos, Nigeria, the weather has been toggling between cold and hot, and over the year, the temperature typically varies from 75°F to 91°F and is rarely below 70°F or above 94°F. So, getting an outfit should be planned accordingly, and please make sure your sunscreen is always applied.  
For this season that is noticeably clammy, the go-to styles to try out would be:
A two-piece style
A maxi dress
A sunny dress
A big shirt and shorts
A shirt and mom/boyfriend jeans
TWO-PIECE STYLE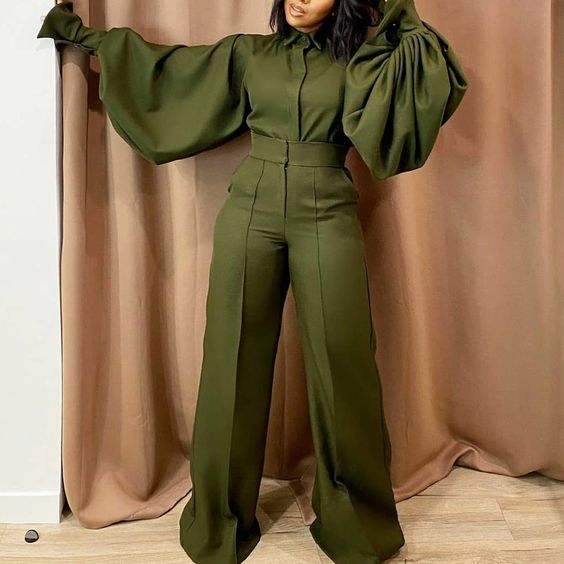 A two-piece attire is a fabric having or consisting of two parts, especially two matching pieces of a clothing ensemble and this style can never go wrong. It is perfect for several occasions and is a wardrobe necessity. It exudes chic and comfortable. A two-piece outfit can be very versatile and not gender-specific, men can wear it too. They can either be worn as a pair or worn separately with other fabrics, depending on the style sewn, pairing it with sneakers, flat sandals, or heels is always a fantastic choice. Two-piece attires are a must-have.
MAXI GOWN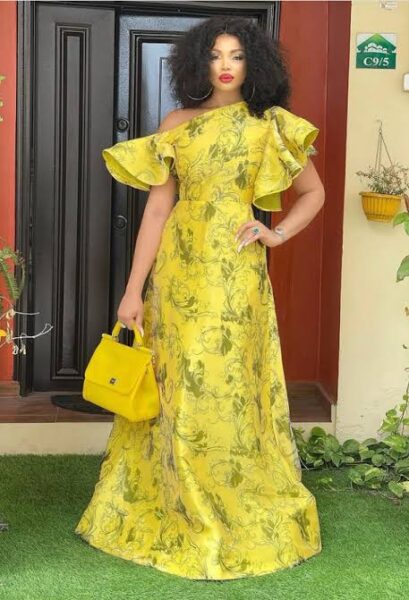 Another must-have is the maxi dress, it is the lazy girl's go-to style. It is chic and exudes a more mature look but It is also comfortable and effortless. Trying too hard is not required with this ensemble. Pairing it with a turban or scarf is another way to style this piece. A maxi gown is also versatile, in fact, a perfectly sewn maxi gown can even be worn to important events. It is a breath of fresh air and goes well with the sunny weather. The way fashion enthusiasts say every lady needs a black dress is the same way with maxi gowns, every lady should own one or two maxi gowns. 
SUNNY DRESS

Sunny dresses are the fraternal twin of a maxi gown. They are as light, easy, and, LAZY as a maxi dress. The difference is maxi dresses make you look chic and mature, whereas sunny dresses make you look cute and youthful.
Since it is about 32 degrees celsius in Lagos, a sunny dress is another great choice of clothing. A sunny dress can be paired with sneakers or flat sandals and if you are daring, throw in a pair of heels too.
BIG SHIRT AND SHORTS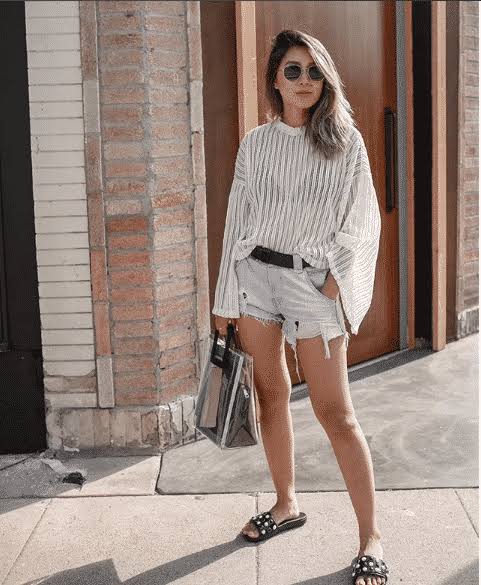 If gowns and two-piece styles are not what you'd prefer then this is another ensemble that should be right up your alley. A big shirt and shorts are another cute style for the weather. It is comfortable and easy to wear. It always gives off a boyish yet chilled look. Wearing it to run errands or sometimes to the beach is another great idea. To give off a more boyish look, make sure the shorts go up two or three sizes and the shorts should be a mid-thigh length, then pair them with sneakers or crocs and you are good to slay.
SHIRT AND MOM/BOYFRIEND JEANS.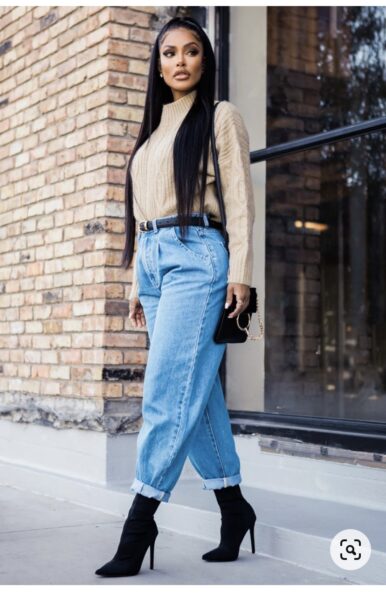 This style is already a Nigerian citizen, a Lagosian to be precise. It's regularly worn by most women, and despite it being common, it is a favourite amongst women of all ages. Although jeans should not be considered during sunny weather, these baggy ensembles are worn regardless. A preferably cut is when the jeans are high-waisted, then when pairing it, choose a cute-looking shirt or crop top that lands just above the waist of the Jeans. A pair of sneakers, crocs, sandals, or heels are another way to style this chic outfit but it all depends on the occasion.
Looking good and dressing well is a necessity, nothing feels as good as looking good.