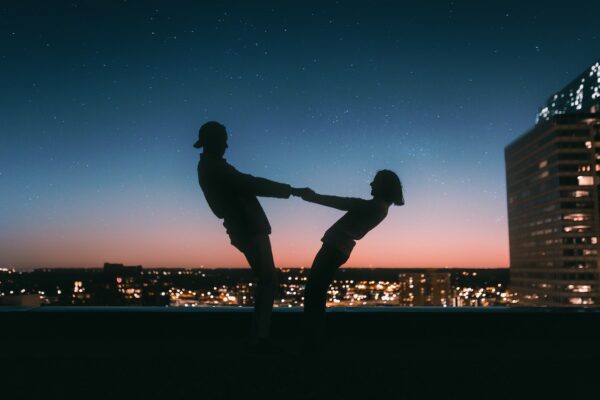 Distance should not be the reason for a breakdown in connection. In recent times, changing location for the purpose of education, job opportunities, personal improvement and family goals has become the norm. Despite these valid reasons, moving to a different continent brings unique challenges including keeping one away from one's partner and family members.

While the effects may come in different forms and distance, it is important to find ways around this uncomfortable but necessary challenge associated with change.

In this article, you will discover four ways to keep your relationship going albeit from a distance. Ready? Let's dive in!
Share Moments
One of the downsides of living in different time zones is the challenge of calling or discussing in real time. However, with social media apps such as WhatsApp, there is no distance that cannot be bridged. Sharing pictures with little notes about every event as it happens or every other hour will definitely keep the conversation going. This also keeps you and your partner at the top of your mind around the clock. In addition, videos may be added to this to remind the recipient about your mannerisms. This will make them miss you while giving you the chance to pour out your heart to your soulmate 24/7.
Talk More
Improving the quality of intimacy from a distance requires creativity. The good thing is there is endless access to your partner if you make use of the tools within your reach. From WhatsApp to Microsoft Teams to Slack to Google Meet, there are options that do not attract high charges, thanks to wifi and mobile data. Leaving a video of you wishing your partner a good day or saying a prayer will go a long way. What is even better is exchanging your prayer or good wishes for the day in person with a smile on your face. With these tools, you also get to schedule a fixed time for daily or bi-hourly calls if you wish. Staying in touch will always trump making excuses. Give your partner the gift of joy and happiness from a distance, talk more!
Share Updates
This is a super important move especially if you have children. One of the challenges of living apart is the possibility of missing important events and milestones. From missing your child's first steps to not being part of their birthdays, distance has a way of making you feel guilty. Before you begin to feel bad, cast your mind back to why you are not physically together and find comfort. Also, make it a point of duty to ask about particular events you hold dear to your heart so your partner can fill in the blanks for you.

This not only strengthens your bond but also provides more topics for conversation. This can be done via emails or google docs depending on what works for both of you. In addition, your chats can serve as a communication channel with multimedia files where possible. The highlight may be having the children say hello when there is room to do that. Weekdays or weekends work, as long as it is convenient for everyone.
Plan Together
Distance does not stop your family goals from finding expression. In fact, it should serve as a foundation for keeping the love embers aflame while keeping you and your spouse on the same page. Typically, couples tend to set mutually-dependent goals every other month. If you do, these targets should not go cold because of distance. Thanks to tools like Google sheet and drive, it is possible to make a neat list of these agreed goals with standard timelines, action points and key resources.

With this virtual plan, you and your partner can hold each other accountable and provide updates from time to time. Think of it as a virtual plan to help you two make progress regardless of distance. Think about it.

If you were worrying about what your relationship would become because of distance, you have four simple tips to make it better than ever. Do you have any other tip you would like to add based on your experience? Kindly share in the comment section. The next article will take your relationship to a whole new level. Don't miss it!